I made it to Cleveland Givecamp this year after many years of wanting to go but never having the guts.
I added this to my LinkedIn page:
Technical Volunteer, Cleveland GiveCamp Jul 2017

I volunteered at Cleveland GiveCamp and assisted "The Valentine Project" in refreshing their web presence. I served as site admin by managing hosting, DNS, loading the initial CMS and database and configuring email. I handled site security by configuring SSL and hardening user accounts. I also assisted with scrum-style checklists and documentation to deliver a finished product in just over 24 working hours from July 21-23, 2017.
It's a pretty good summary of how I spent my weekend.
---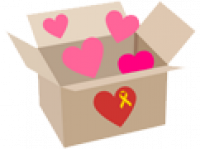 All-in-all I had a good time. I was assigned to The Valentine Project
We were to design and publish a new website. I volunteered to handle the admin stuff since no one else on the team seemed to know how to get that started. (Plus, in a moment of panic on Friday night I realized I was the only one not assigned some programming-style task)
DNS was a nightmare (as always) so with some help from the "Green Shirts" I set everyone up with entries in their HOSTS files so they could at least see the WordPress site I set up and get started. CloudFlare was used for DNS. (a move questioned by more than just myself). Eventually I figured out the nameservers, got them pointed to the correct place and got the DNS sorted out and the new site started showing up under the old domain name.
After six hours Friday night, just over twelve hours Saturday and about six more hours on Sunday. We had a working site complete with SSL, new email accounts and strong passwords (I was a stickler for security which earned me some praise from team-mates)
At the end I delivered a 3 page document to the non-profit detailing the domain registrar, DNS details, hosting account links and credentials, new email addresses and passwords and site details.
When asked why they'd need this document, I explained that if a document with similar details for their existing were prepared for us on Friday, we may have been able to finish hours earlier. Whether they understood the contents or not - it's prudent to keep a document like this in a safe place in case they need to move hosting or change their domain (among other things)
The clients were amazing people! Saturday night they brought beer and champagne. They provided cookies and gave us each a personalized thank you note on Sunday at the conclusion of GiveCamp.
It was a fun experience. I felt like I was able to really help out (even though it was all back-end and security stuff) by providing them a safe, reliable platform on which to build their new web presence. One of the project managers mentioned that if it wasn't for me, our group would not have passed the security check each group must pass before turning over their results. He also leaned on me a bit near the end to help steer things to the finish line (it was his first year volunteering too).
Will I do it again next year? Right now, I don't know. But I sure had fun.